Skip to Content
Cosmetic Dentistry in Tukwila
Experience Excellence & a Beautiful Smile
Loving your smile means feeling more confident throughout your everyday life. Cosmetic dentistry can help you transform your smile into one you'll love to share with the world. Our practice has grown from the referrals of many satisfied patients who have put their trust in our team of caring professionals. No matter what your dental needs and desires are, we have the solution. Whether you are seeking a full smile makeover or a delicate enhancement, we'll make sure you get the smile you expect.
Together with one of our dentists, you can determine which dental treatments are right for you to address issues such as discoloration, misalignment, accidental damage, and natural wear and tear on your teeth. Your dentist at Smiles @ Southcenter can help you make the large or small changes you want to see in your smile with options such as bridges, dentures, veneers, crowns, and orthodontic treatments including Invisalign.
Veneers  |  Dental Crowns  |  Bonding & Fillings  |  Orthodontics
Invisalign  |  Whitening  |  Dental Implants  |  Dentures  |  Restorations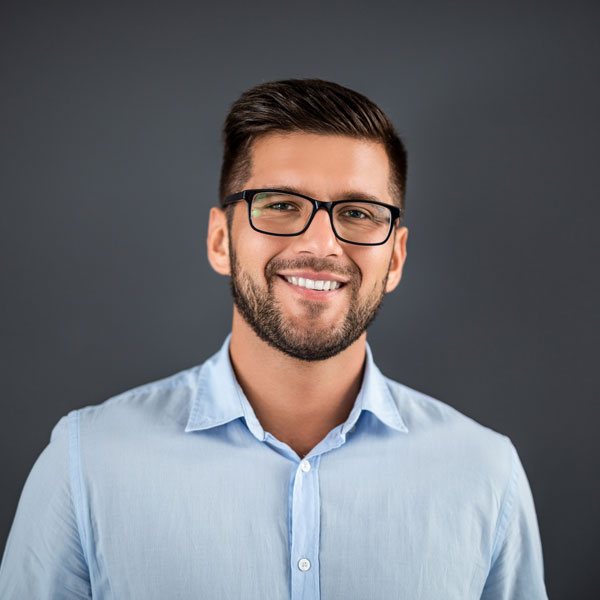 Where You Get Your Dentistry Done Matters!
Dr. Roseto, Dr. Nguyen and Dr. Miller have restored thousands of smiles, partnering with local dental labs for consistent and predictable results. This not only assures your dental treatment will be quick and convenient, but that your smile will feel comfortable and look natural.
Nobody likes to get dental work done. However, when you find yourself in need of dental care, visit a dentist who understands the importance of a comfortable, confident, and beautiful smile. Trust the experience of the team at Smiles @ Southcenter. The decision to pursue cosmetic dental services should not be made lightly. Such a decision is generally prompted by certain admissions, desires, and expectations. It is important that the dental team you select can deliver on the services that your commitment deserves. A unique combination of outstanding customer service, dental expertise, and the latest technology allows us to achieve the very best results for every patient we treat.
Popular Cosmetic Dentistry Treatments
Over time, however, you may start to notice some imperfections developing, such as stains on your pearly whites or chips in the enamel here and there. You can restore your beautiful smile by exploring your options for cosmetic dentistry in Tukwila. Your dentist can evaluate your teeth and recommend some cosmetic dentistry procedures that might be right for you.
Dental Crowns
If you have a large filling or a tooth that has sustained significant chipping or breakage, your dentist may recommend a dental crown. A dental crown is like a cap that fits over your natural tooth, protecting the tooth from bacteria and further damage. Your dentist can match the shade of the crown to look exactly like your natural teeth. Dental crowns are permanent and they can significantly improve the appearance of your smile.
Bonding
Your dentist might recommend dental bonding if there are gaps between your teeth, or if your teeth are discolored, chipped, or broken. Bonding is among the simplest of cosmetic dentistry procedures, yet it offers significant aesthetic advantages. It involves the application of a tooth-colored composite resin, which the dentist carefully shapes and polishes to look perfectly natural. Bonding can be done in just one office visit. The application of composite resin is also a more cosmetically pleasing alternative to amalgam fillings for those with cavities.
Veneers
If you prefer not to get a crown, porcelain veneers might be a good option. Veneers are very thin sheets of porcelain that adhere to the front sides of your teeth. They can instantly transform a smile that has misalignment of the teeth, gaps between teeth, or misshapen teeth. Cracks, chips, discoloration, and general wear and tear are other types of problems that can be fixed with porcelain veneers.
Teeth Whitening
Whitening is one of the most popular types of cosmetic dentistry procedures. Your teeth can gradually become stained from consuming beverages such as coffee, tea, and red wine, or eating highly pigmented foods such as dark berries. Professional whitening can lift these stains far more effectively and more quickly than an at-home whitening tray or whitening strips.

Reasons to Choose Cosmetic Dentistry
Your smile is one of the first things others notice about you. A bright, beautiful smile makes a wonderful first impression and helps you to feel more confident about your overall appearance. People see their cosmetic dentist for countless different reasons. They might need to address a tooth with severe decay, talk to an orthodontist about adult braces, or simply brighten up their smile with a teeth-whitening procedure. Cosmetic dentistry seeks to enhance the appearance of your teeth and gums while improving and maintaining your oral health. There are many reasons patients choose cosmetic dentistry procedures:
Chipped or Damaged Teeth
If you have chipped or damaged teeth in an accident, cosmetic dentistry options such as bonding, crowns, and veneers can restore the look of these teeth as though they were never affected.
Discoloration
Discoloration can affect the look of your smile, making it appear unhealthy and prematurely aging your face. Teeth whitening is a popular, easy, and safe procedure that can instantly improve the look of your smile and make you appear younger.
Missing Teeth
Missing teeth not only affect your ability to eat the foods you love, but they can also affect your confidence. Replacing missing teeth with a bridge or dentures can help you look and feel younger and healthier.
A Full Range of Cosmetic Services
Cosmetic dentists use all sorts of different procedures and techniques in order to improve the appearance of your smile. However, that is not all they do; they are also concerned with your oral health. These dentists may professionally whiten your teeth so you can look your best at your wedding, or they might cover a cracked tooth with a veneer. Cosmetic dentists can even replace missing teeth with dental implants, full or partial dentures, or dental bridges.
Maintaining Your Cosmetic Dentistry Results
Once you have achieved the look you want, your dentist will explain how to maintain your results. By making a simple commitment to your dental health, you can enjoy your brighter, healthier, more beautiful smile for a lifetime.
Floss & Brush
Floss your teeth once a day and brush twice a day with a toothpaste that contains fluoride. If you are concerned about staining, choose a whitening toothpaste to help maintain whiter teeth.
Protect Your Teeth
Protect your teeth by wearing a mouthguard when playing sports; if you grind your teeth, talk to your dentist about a nightguard to protect your teeth and any crowns, bridges, veneers, or bonding work while you sleep.
Practice Good Habits
Never use your teeth to carry objects, open jars, and packaging, or chew ice. These habits can damage your natural teeth, as well as any dental restorations.
Avoid Acidic Foods
Avoid brightly-colored or highly acidic foods and drinks, as these can stain your teeth more readily and affect the results of whitening treatments.