Skip to Content
Cosmetic Dentistry – Seattle to Tacoma
Experience Excellence & a Beautiful Smile in Tukwila
Loving your smile means feeling more confident throughout your everyday life. Cosmetic dentistry can help you transform your smile into one you'll love to share with the world.
Our practice has grown from the referrals of many satisfied patients who have put their trust in our team of caring professionals. No matter what your dental needs and desires are, we have the solution. Whether you are seeking a full smile makeover or a delicate enhancement, we'll make sure you get the smile you expect.
Our cosmetic dental treatments include:
Veneers  |  Dental Crowns  |  Bonding & Fillings  |  Orthodontics
Invisalign  |  Whitening  |  Dental Implants  |  Dentures  |  Restorations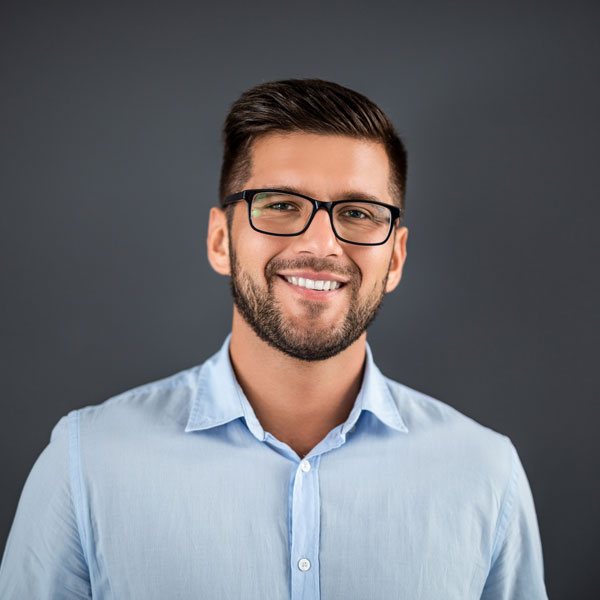 Where You Get Your Dentistry Done Matters!
Experience Excellence
Dr. Roseto, Dr. Nguyen and Dr. Miller have restored thousands of smiles, partnering with local dental labs for consistent and predictable results. This not only assures your dental treatment will be quick and convenient, but that your smile will feel comfortable and look natural.
Nobody likes to get dental work done. However, when you find yourself in need of dental care, visit a dentist who understands the importance of a comfortable, confident, and beautiful smile. It is important that the dental team you select can deliver on the services that your commitment deserves. A unique combination of outstanding customer service, dental expertise, and the latest technology allows us to achieve the very best results for every patient we treat.
Trust the experience of Dr. Roseto, Dr. Nguyen, Dr. Miller and the team at Smiles @ Southcenter.
Popular Cosmetic Dentistry Treatments
Our Tukwila dental team can help you determine which cosmetic dental treatments are right for you to address issues such as discoloration, misalignment, accidental damage, and natural wear and tear on your teeth. Our top-rated cosmetic dentists perform a variety of popular, top-rated cosmetic dentistry procedures to help patients fall in love with their smiles. Whether you need a simple cosmetic whitening procedure or advanced surgical intervention, we can help.
Dental Crowns
If you have a large filling or a tooth that has sustained significant chipping or breakage, a dental crown may be the best option for restoring your smile. Dental crowns are permanent and they can significantly improve the appearance of your smile. We specailize in creating crowns that look and feel like your natural teeth.
Dental Implants
Dental implants have become a popular way to replace missing teeth. Patients prefer implants because they are natural-looking, long-lasting, strong and feel and function like natural teeth. Our team is experienced at restoring smiles with dental implants.
Dentures
Full or partial dentures have become a preferred option for restoring a smile as they are a replacement option that can be taken out and put back in. We offer same-day denture repair at our Tukwila dental office. We offer multiple denture options for our patients.
Veneers
Porcelain veneers are intended to provide patients with an effective solution to teeth that are stable but cosmetically flawed, often because of chipping or discoloration. The veneers are bonded directly to your teeth, covering up the flaw. They are strong and sturdy, so they will provide you with a lasting solution. Our veneers look amazing and feel natural!
Teeth Whitening
Your teeth can gradually become stained from consuming beverages such as coffee, tea, and red wine, or eating highly pigmented foods such as dark berries. Professional teeth whitening has become extremely popular as it lifts these stains far more effectively and more quickly than an at-home whitening tray or whitening strips. We offer multiple types of teeth whitening at our dental practice.
Dental Restorations
Dental restorations such as crowns, veneers and bridges are time tested treatments known for their durability which allows us all to breathe a little easier knowing if we lose, crack or chip a tooth, there is a great solution to make our smiles look good as new.
No Dental Insurance? No Worries.
Enroll in S@S Dental Plan. A dental plan that cuts cost, not convenience. Join today, you'll be glad you did!
An in-house membership plan for families and individuals that allows members to receive dental services at significantly reduced fees with coverage that starts right away.
Reasons to Choose Cosmetic Dentistry
Your smile is one of the first things others notice about you. A bright, beautiful smile makes a wonderful first impression and helps you to feel more confident about your overall appearance. People see a cosmetic dentist for countless different reasons. Cosmetic dentistry seeks to enhance the appearance of your teeth and gums while improving and maintaining your oral health. There are many reasons patients choose our cosmetic dentistry procedures such as:
Chipped or Damaged Teeth
If you have chipped or damaged teeth in an accident, cosmetic dentistry options such as bonding, crowns, and veneers can restore the look of these teeth as though they were never affected.
Discoloration
Discoloration can affect the look of your smile, making it appear unhealthy and prematurely aging your face. Teeth whitening or veneers are popular, easy, and safe procedures that can instantly improve the look of your smile and make you appear younger.
Missing Teeth
Missing teeth not only affect your ability to eat the foods you love, but they can also affect your confidence. Replacing missing teeth with a bridge, implants or dentures can help you look and feel younger and healthier.
Maintaining Your Cosmetic Dentistry Results
Once you have achieved the look you want, our team will explain how to maintain your results. By making a simple commitment to your dental health, you can enjoy your brighter, healthier, more beautiful smile for a lifetime.
Floss & Brush
Floss your teeth once a day and brush twice a day with a toothpaste that contains fluoride. If you are concerned about staining, choose a whitening toothpaste to help maintain whiter teeth.
Protect Your Teeth
Protect your teeth by wearing a mouthguard when playing sports; if you grind your teeth, talk to us about a nightguard to protect your teeth and any crowns, bridges, veneers, or bonding work while you sleep.
Practice Good Habits
Never use your teeth to carry objects, open jars, and packaging, or chew ice. These habits can damage your natural teeth, as well as any dental restorations. They can also result in costly emergency dental treatments.
Avoid Acidic Foods
Avoid brightly-colored or highly acidic foods and drinks, as these can stain your teeth more readily and affect the results of whitening treatments.