Skip to Content
Dr. Doreen Roseto, DDS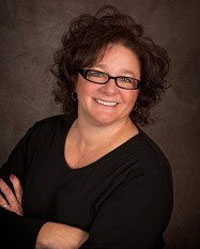 A talented dentist with a friendly approach and a comforting chair side manner, Dr. Roseto has enjoyed designing beautiful smiles for over 20 years. She holds a Bachelor of Arts in Zoology and received a Doctorate of Dental Surgery from the University of Washington in 1988. Dr. Roseto combines years of experience and outstanding training, to deliver comfortable and reliable dentistry; but it is her innate warmth, patience, and sincerity that makes the difference in her care. With years of experience and extensive training, Dr. Roseto truly understands how the teeth and gums function so she can always give her patients the best care.
Dr. Roseto is a warm, patient, and sincere person who cares about each one of her patients.
Originally from Auburn, she resides in West Seattle with her husband Jeff and their four children.