Skip to Content
Our Dental Practice
Not Just Another Dental Practice
Experience Excellence in Tukwila
Our practice has grown from the referrals of many satisfied patients who have put their trust in our team of caring professionals. No matter what your dental needs and desires are, we have the solution. Whether you are seeking a full smile makeover or a delicate enhancement, we'll make sure you get the smile you expect.
For over 3 decades we have provided exceptional dental care to residents in Tukwila and surrounding communities. Odds are, you know someone who is a satisfied patient of Smiles @ Southcenter. We take great pride in our level of patient care and ability to make dentistry fun.
All Your Dental Needs in a Single Location!
Smiles @ Southcenter is a full service general and cosmetic dental office that can take care of the entire family's dental needs. This can make it much easier for kids to become comfortable with the prospect of going to the dentist. It will also encourage them to practice proper dental hygiene from a young age, which often leads to a lifetime of oral health that is free from complications.
For patients without dental insurance, we offer dental membership plans to make any dental procedures you need affordable. Plus, we offer convenient hours to ensure we can accommodate your hectic schedule. Located at I-5 and I-405, Smiles @ Southcenter is just minutes from Seattle and Tacoma.
At Smiles @ Southcenter we care for your needs; whether this means a simple tooth extraction or an entire makeover, we are qualified and eager to help.
Philosphy
When it comes to our philosophy, it's hard to beat the Golden Rule. We will always treat you the same way we would want to be treated, never offering you more of less than what we would provide to ourselves and our families, always treating you with kindness, compassion, respect and honesty.
Best of Tukwila Winner
Each year Tukwila Reporter readers are asked to vote on the best of the best businesses in Tukwila, Des Moines and SeaTac. From food to fitness to dental care, the Tukwila Reporter readers have made their choices and we'd like to thank them for voting us as the Best Dentist for 2015, 2016, and 2017.
Cosmetic Dentistry
The decision to pursue cosmetic dental services should not be made lightly. Such a decision is prompted by certain admissions, desires and expectations. It is important that the dental team you select can deliver on the services that your commitment deserves. A unique combination of outstanding customer service, dental expertise, and the latest technology allows us to achieve the very best results for every patient we care for.
Sleep Apnea Treatment
Over 15 million Americans suffer from sleep apnea and its side effects such as chronic snoring. While CPAP masks are the most common treatment for obstructive sleep apnea, they can be uncomfortable, unpleasant and difficult to use. We offer alternatives to CPAP masks such as The Moses oral appliance which is likely to be covered by insurance and is more comfortable than wearing a CPAP mask.
Uneasy About Dental Care? Relax!
Anxiety about dental is more common than most people realize, and many people are fearful enough to avoid treatment all together. If you avoid going to the dentist you are not alone. Ever year millions of Americans neglect their teeth and put off needed dental work simply because of their fear of pain.
Now, there's a solution!
The proven sedation dentistry methods offered by Smiles @ Southcenter mean you can relax through your dental experience often with little or no memory of the visit. It's true pain-free dentistry. For more information on how we make patients comfortable during their treatment, go to our Sedation Dentistry page.
No Dental Insurance? No Worries.
Enroll in S@S Dental Plan. A dental plan that cuts cost, not convenience. Join today, you'll be glad you did!
An in-house membership plan for families and individuals that allows members to receive dental services at significantly reduced fees with coverage that starts right away.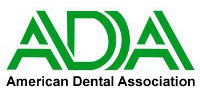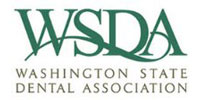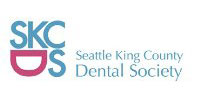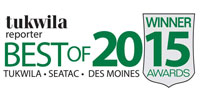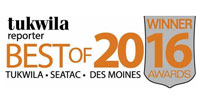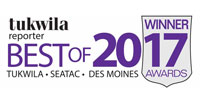 Patient Testimonials
Let me start off by saying this place BY FAR is the best medical facility I've ever been to. That's a major compliment especially because I work in the medical field too and I have high expectations on how a facility should be ran. From the front staff to the back and to all the doctors, not one single person has shown me anything besides friendliness and professionalism. That is definitely appreciated since I had high anxiety and avoided the dentist for many years to where I finally gave in and said it's time to go in. Anywho.. from my first visit (sept 2018) to present, everything has been PERFECT! I am 6 months into my braces and everything is moving and shaping into place quickly and I am excited when the day finally comes for me to get these braces off. The process and plan with Dr Nguyen & Dr Miller is stellar and I am so happy to have them take care of me!!
From arrival to departure, my experience was excellent. Since I had foot surgery, I've been dreading going out. It's the end of the year and I needed this appointment. They've got two handicap spots and the staff were accommodating as far as navigating into, through, and out of the office. Waiting area is spatious and open. Staff were attentive and kind. Explanations of treatments were simple but thorough at the same time, you knew what to expect each step of the way. Quality of service was excellent. Environment was clean and each of their patient rooms were open and also private at the same time. They've got blankets and headphones which help make the appointment more comfortable. What's also nice is that they have incentives for children to stay cavity free (toys and such).
So I switched to this dentist because my hubby goes here and holy cow it's amazing. First off, my old dentist was like, old school. By old school, I mean old old OLD ASS school. He was good, but boy, I was confused looking at all these high tech stuff here at Smiles @ Southcenter. I go to Dr. Nguyen because my hubby really recommended her. The customer service is amazing. Once you check in, the front desk knows your name! They're super friendly. Then the assistant/staff members ask "Did you want a hot towel for your face?" or "It's a bit cold today, would you like a blanket" or "Did you want headphones so you can listen to music" etc! I guess i'm not used to all these services and friendly-ness. Anyways, Dr. Nguyen is super nice. When she had to put the needle in my gum to numb it, she made sure to do it slow so it wouldn't hurt. And she kept checking on me to make sure that I'm ok. I really appreciate that. I highly recommend this place. The staff are super friendly and the Dr's are skilled!!!!
This place is the best! I've been coming here for over ten years and have always been treated as the most important customer in the building. The staff are friendly and love to laugh,the dentists ask lots of questions and explain things well before moving forward with treatments. I don't write many reviews, but this one had to be done....ohh ya.. Plus I might win some teeth brightener! Just kidding, this place is fantastic!
Excellent customer service, they show they care about their patients. I walked in the office for my first appointment, starting to shake because I hadn't eaten, right away the receptionist grabbed a juice and crackers and checked a few times to make sure I was okay. The dental assistant did the same thing, made sure I was okay, and was very kind throughout the visit. The DDS explained everything so I would understand, told me what and why she was doing things and made sure I was okay throughout the visit. I highly recommend this facility!
Request an Appointment
Address
15425 53rd Ave S
Tukwila, WA 98188
Phone
Hours of Operation
Monday: 7:00 AM – 4:00 PM
Tuesday: 7:00 AM – 6:00 PM
Wednesday: 7:00 AM – 6:00 PM
Thursday: 7:00 AM – 6:00 PM
Friday: 7:00 AM – 2:00 PM