Skip to Content
Dental Braces in Tukwila
It's Time to Get the Smile You Deserve!
If you are not happy with your smile schedule a free orthodontic consultation with Smiles @ Southcenter.
Most people aren't born with straight teeth, but thanks to braces anyone can have straight teeth. We can provide all of your braces needs at one location and we offer convenient appointment times that work with your schedule such as Saturday appointments. Our state of the art facility offers a variety of braces options such as traditional braces, Invisalign and Clearcorrect. When you need braces but aren't sure which option suits your unique needs, the team at Smiles @ Southcenter would be happy to assist you!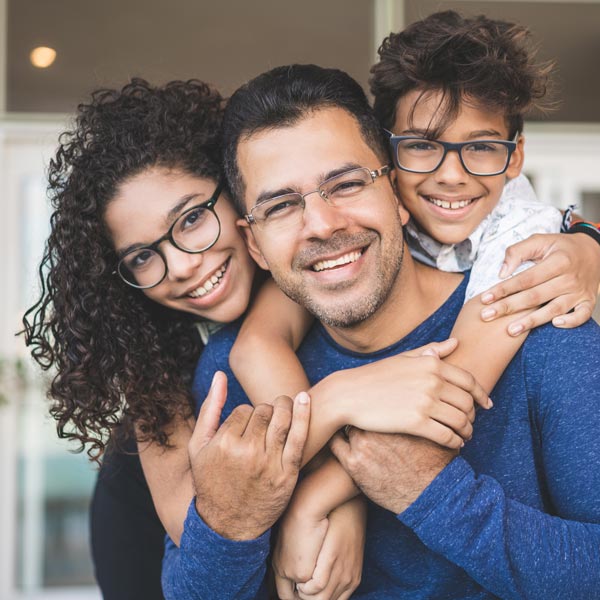 Traditional Braces
The most common fixed appliances, braces consist of bands, wires and/or brackets. Bands are fixed around the teeth or tooth and used as anchors for the appliance, while brackets are most often bonded to the front of the tooth. Arch wires are passed through the brackets and attached to the bands. Tightening the arch wire puts tension on the teeth, gradually moving them to their proper position. Braces are usually adjusted monthly to bring about the desired results, which may be achieved within a few months to a few years. Today's braces are smaller, lighter and show far less metal than in the past. They come in bright colors for kids as well as clear styles preferred by many adults.
When to Start Braces
The good news is you are never too old to have braces. We've yet to meet a finished orthodontic patient who wishes they could go back to the way their teeth used to be. They only regret that they didn't get started sooner.
Children should have an orthodontic evaluation by age 8 because there is an advantage to treating some malocclusions early. Malocclusions caused by habits or growth respond well to early treatment and allow for a full, uncompromised correction.
Many of our adult patients feel as though they are "too old" to confidently wear traditional braces. We get it! That's why we offer various types of braces such as invisible alternatives like Invisalign and ClearCorrect.
How Long Will I Have to Wear Braces?
This question has several facets that all depend on each unique patient and their orthodontic needs. Generally speaking, whether you opt for traditional metal braces or invisible aligners, the braces or aligners will need to be worn for roughly 18 months to 2 full years. With that being said, it is essential to note that treatment time can be much shorter or longer depending upon your individual needs. During your consultation, our dentists can give you a better idea of how long your treatment will take.
Are Braces Painful?
It's true that at times, braces can be uncomfortable. The good news is, this minimal pain is totally manageable. After getting braces, patients will want to make sure they are consuming soft foods so they can adequately adjust to chewing. As the teeth begin to realign, the pressure felt can be a bit more inconvenient than uncomfortable. When pain does occur, it will likely be after the first few days of application or adjustment. Since traditional and invisible braces work to forcibly and gradually move your teeth, the pressure can feel a bit sore at times. Just keep in mind that this is entirely normal, and bearable.
Request a Free Consultation
The time for braces is now! We're sure to have a solution that fits your lifestyle and oral needs.
Call us today at 206-575-9150 to schedule your free consultation.
Smiles @ Southcenter
Address
15425 53rd Ave S
Tukwila, WA 98188
Phone
206-575-9150
Hours of Operation
Monday: 7:00 AM – 4:00 PM
Tuesday: 7:00 AM – 6:00 PM
Wednesday: 7:00 AM – 6:00 PM
Thursday: 7:00 AM – 6:00 PM
Friday: 7:00 AM – 2:00 PM
Saturday: 7:00 AM – 2:00 PM