Skip to Content
Dental Restorations in Tukwila
Smile with Confidence – Book Your Dental Restorations Appointment Today
Chances are, you won't be able to avoid breaking, chipping, losing, or staining your teeth your whole life. No matter how fortunate you have been, sooner or later, most people will be in need of some degree of tooth restoration treatment. Everything from playing sports to biting hard candies can have a sudden impact on our dental health.
Restorative dentistry provides much-needed relief for a variety of oral ailments, but it's important to be fully informed prior to scheduling any such procedure. Schedule your appointment today to discuss your dental restoration needs with our team.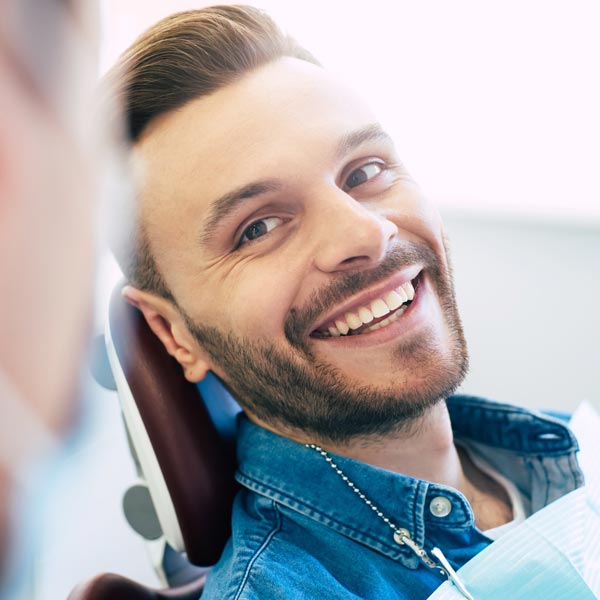 Benefits of Restorations
Dental restorations such as crowns, veneers, and bridges are time-tested treatments known for their durability which allow us all to breathe a little easier knowing if we lose, crack, or chip a tooth, there is a great solution to make our smiles look good as new.
Tooth restorations restore the natural function of your teeth – plus, they prevent additional damage from decay. These dental procedures can also restore the look of your teeth and boost your confidence.
Dental Restoration Testimonial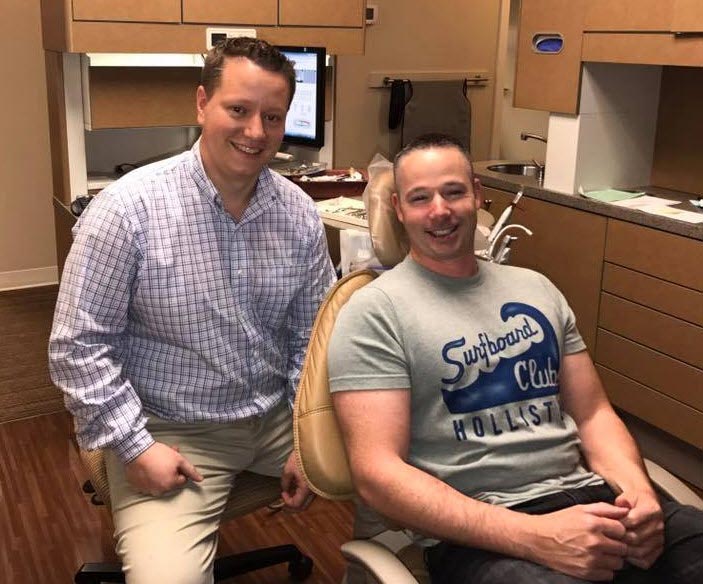 Why Choose Smiles @ Southcenter?
Over 250 patients have shared why they love the team at Smiles @ Southcenter. Check out our Google Reviews to find out why our patients stay with us for years. Here are a few other reasons to choose Smiles @ Southcenter.
All your dental needs from a single dental practice
Experienced dental team
State-of-the-art facility
We make your dental experience enjoyable
Convenient hours
No insurance – no worries with our Dental Membership Plan
"I have been going to Smiles at Southcenter for over 10 years. Extremely well run by a staff that is always smiling and positive. The location is perfect and easy to get to. Our dentist, Doreen, is absolutely amazing! She is so nice and gentle. She replaced all of my metal fillings a few years ago. The fillings are still in perfect condition. Our dental hygienist (Shelly) of over ten years is amazing too! My teeth are so clean at the end of our appointment. I could not recommend Smiles@Southcenter enough. We Love Doreen and Shelly. They make the experience!! "– Jonn McYnturff, 5-star Google Rating
No Dental Insurance? No Worries.
Enroll in S@S Dental Plan. A dental plan that cuts cost, not convenience. Join today, you'll be glad you did!
An in-house membership plan for families and individuals that allows members to receive dental services at significantly reduced fees with coverage that starts right away.
Bridges
Bridges and implants are an excellent cosmetic option for people who have lost one or more teeth. Bridges improve your smile by joining the gaps left behind by missing teeth, filling the spaces with natural-looking, durable, and comfortable artificial teeth.
Crowns
Crowns are tooth-colored caps that slide comfortably and tightly over injured, damaged, discolored or cracked teeth. This cosmetic treatment adds strength and improves the overall health of your teeth while making your smile look more uniform, natural, and attractive. Crowns are long-lasting and easily placed.
Veneers
Veneers are a thin, customized porcelain facing for your teeth, which fits snugly over the tooth, disguising stains, chips, misalignment, and other imperfections. The results last for years!
Dental restoration aims to restore the functionality of the mouth and teeth.
Call today to schedule your dental restoration appointment.
Patient Testimonials
My family and I are extremely happy with our experience at Smiles at South center. Myself, husband and daughters have all of our dental care needs taken care of by Smiles' well knowledgeable, professional staff. We really appreciate all that you guys do to help us keep healthy smiles. THANK YOU!
Every time I come here, everyone is extremely polite and professional. They offer blankets and headphones to keep you comfortable while they do any work, work diligently, and always have smiles on their faces. I love this place!
Everyone that works here is amazing. They always go the extra mile to make me feel comfortable and taken care of. I'm incredibly grateful to everyone that works here.
I have loved this place for so many years now. Every employee has always been so sweet and friendly to me. I have bragged to my friends about what a great dentist I go to. 4 stars every time. Only disappointed that they are unable to book me for my next appointment and I am on a waiting list. The treatment I need is urgent and I would hate to have to find another dentist to go to. Fingers crossed, someone will cancel and I can get in for the treatment I need.
In all my years of going to dental practices, I never before had the care that I'm experiencing today at Smiles. They truly care about my well-being and my finances! The blankets to calm my fears and keep me cozy are just one of the gestures. Thank you Bianca, Jen, Margaret and Dr. Miller and Rosetto. Seek the dentists who care about you how you are outside of your visit, it makes all the difference!
Request a Dental Restoration Appointment