Skip to Content
Dental Crowns Dentists in Tukwila
Get a Long Term Solution for a Natural-Looking Smile
While modern dentistry has a lot to offer to improve a person's smile, a lot of times restorative treatments like dental crowns can look like obvious dentistry.
At Smiles @ Southcenter our goal is to provide dentistry that is undetectable. We specialize in creating dental crowns that look and feel like your natural teeth. Call today to schedule your appointment. Our dental office is conveniently located immediately off I-5 near the Westfield Southcenter Mall in Tukwila.
What are Dental Crowns?
Where large fillings are present, or portions of a tooth are missing due to breakage or decay crowns are an ideal solution. Crowns are permanent dental restorations that fit over the remaining tooth structure. Dental crowns are also sometimes referred to as caps. In addition to restoring structure, crowns provide a seal that protects the interior of the tooth. While once made of gold, dental crowns today feature a white porcelain surface that matches and blends with your neighboring teeth.
With proper home care and regular checkups, your crown can be a long-term solution for a natural-looking smile.
Why Would I Need a Dental Crown?
You may need a dental crown if you:
have a cavity that is too large for a filling
need to cover a dental implant
have a missing tooth and need a dental bridge
have a tooth that is cracked, worn down, or weakened
have had a root canal treatment – the crown protects the restored tooth
want to cover a discolored or badly shaped tooth to improve your smile
Benefits of Dental Crowns
Dental crowns are a great way to protect and restore teeth. They prevent further tooth damage and maintain a healthy, pleasing smile. Dental crowns also:
Replicate the look of a natural tooth
Improve your smile
Protect weak, damaged teeth
Prevent teeth from breaking apart
Hold together a fractured tooth
Restore a tooth after a root canal
Function as a replacement tooth atop a dental implant
Serve as the support for a replacement tooth in a dental bridge
Porcelain Fused to Metal
Porcelain fused to metal crowns are the most commonly used crown today. They combine the strength of a metal base with a cosmetic covering of tooth-colored porcelain. They have a proven track record of success. However, over time, the metal may show through at the gum-line (as a visible dark line). These crowns may therefore not be the ideal choice where esthetics are of prime importance.
Porcelain or Ceramic
Porcelain or ceramic only crowns yield the best cosmetic result, by closely reproducing the natural look of a tooth. There are many types of crowns that fit into this category and the technology is constantly advancing. The new materials are durable and provide unparalleled esthetics.
Metal Only
Usually made from a gold alloy, these crowns are the most durable and also require the least amount of tooth reduction. Metal only crowns are a good choice in cases of heavy bruxism or where tooth reduction must be limited.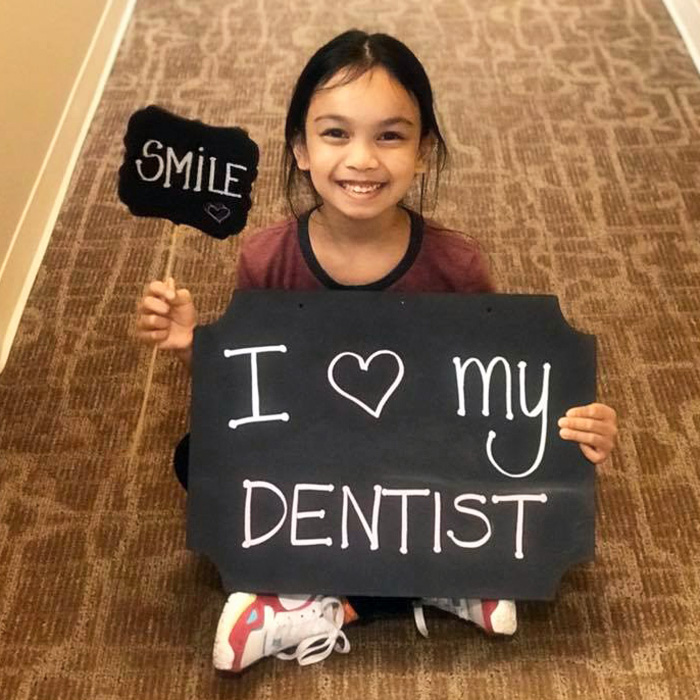 Why Choose Smiles @ Southcenter?
Over 250 patients have shared why they love the team at Smiles @ Southcenter. Check out our Google Reviews to find out why our patients stay with us for years. Here are a few other reasons to choose Smiles @ Southcenter.
All your dental needs from a single dental practice
Experienced dental team
State-of-the-art facility
We make your dental experience enjoyable
Convenient hours
No insurance – no worries with our Dental Membership Plan
"I've been a client since 1999 and have always received first-class treatment. Jenny does a thorough cleaning and Dr. Nguyen has never missed with crowns, fillings, and other dentist stuff. Margaret at the counter always makes sure my account charges are correct. And they are only part of the full-service team. Great job, everyone!" – Jerry Benjamin, 5 star Google Rating
No Dental Insurance? No Worries.
Enroll in S@S Dental Plan. A dental plan that cuts cost, not convenience. Join today, you'll be glad you did!
An in-house membership plan for families and individuals that allows members to receive dental services at significantly reduced fees with coverage that starts right away.
Patient Testimonials
Greatest dental experience I ever had! Go see them! The staff makes you feel like you are part of the family and not just a patient number. They go above and beyond to make sure you are comfortable. Tell them I sent you!
My teeth are in the best shape they've EVER been. ALL of the people who work at Smiles at Southcenter are wonderful. The dentists are kind and gentle, everyone is friendly, and you can tell they really enjoy their jobs. I never have to wait!!!! We've been going here for 24 years and we LOVE this office.
Hands down, this place is the best!! I did my research prior to coming here and from my first visit (sept 2018) to present, I am so pleased with the staffing, professionalism and everything they are doing to help me achieve the perfect smile I've always desired. Dr Nguyen & Dr Miller know what they're doing and their communication with me and the treatment plan doesn't go unnoticed. You won't be disappointed with how this office is ran. HIGHLY RECOMMENDED!!
This office is amazing and so courteous and welcoming. Great atmosphere for sure. When I went in for my cleaning I was greeted very fast and walked back in a timely manner. Everything was explained to me about my teeth and what treatment I needed in the future. The best part was I was offered a blanket. That was absolutely amazing to me. Will definitely tell everyone about this office.
We love this dentist office, so comfortable and easy to communicate with. I have high functioning autistic teens who can even handle going here. Highly recommend this dentist office and especially Dr Miller!
Request an Appointment
Phone
Hours of Operation
Monday: 7:00 AM – 4:00 PM
Tuesday: 7:00 AM – 6:00 PM
Wednesday: 7:00 AM – 6:00 PM
Thursday: 7:00 AM – 6:00 PM
Friday: 7:00 AM – 2:00 PM