Skip to Content
Emergency Dentists
We Can Help with Your Dental Emergency
If you are looking for emergency dental care in Tukwila, Seattle, Renton, or any other city in King County contact the trusted dental team at Smiles @ Southcenter.
In most cases, we can offer same-day or next-day appointments. If you have an emergency during business hours please call us: 206-575-9150, and we will do our best to see you on the same day. For after-hours inquiries request an appointment for next-day availability and add what your emergency is in the comments and someone will get back to you first thing the next morning with availability.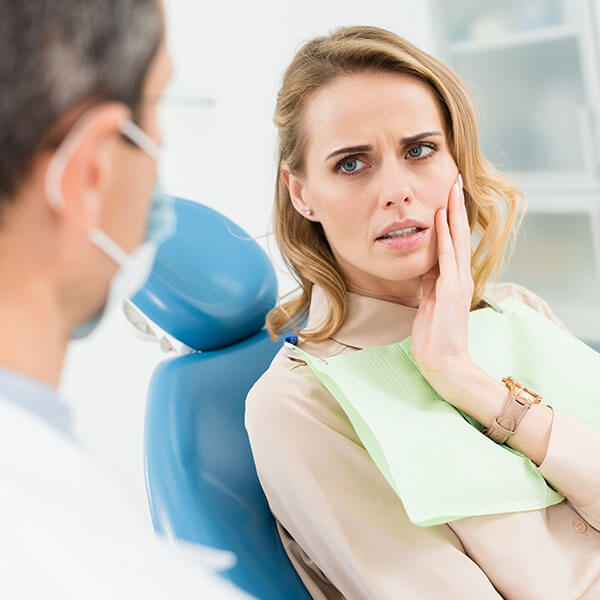 Why Smiles @ Southcenter for Emergency Dental?
Same or next day appointments available
Located immediately Off I-5 in Tukwila by the Westfield Southcenter Shopping Mall for quick and easy access to and from downtown Seattle
Convenient office hours:

Monday: 7:00 AM – 4:00 PM
Tuesday – Thursday: 7:00 AM – 6:00 PM
Friday – Saturday: 7:00 AM – 2:00 PM

In-network Delta Dental dentist
We can handle all your emergency dental needs and regular dental needs
Experienced team, high quality care and personalized service
Pain-free sedation dentistry available
Trusted dental practice for over 30 years
We take most major insurances and offer a dental plan that provides a reduced-fee, in-house membership plan for families and individuals. We are also a Premier Provider for Delta Dental.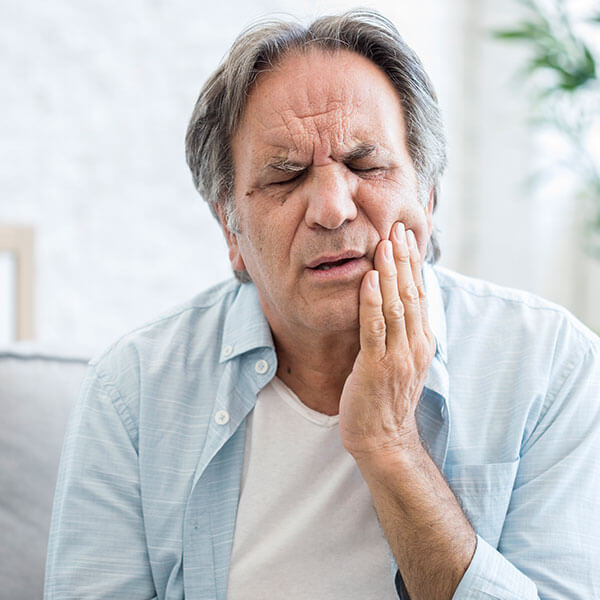 Our Emergency dental services include:
Tooth Ache Relief
Swollen Jaw Relief
Cracked Tooth
Repair Lost or Loose Fillings
Sore Gum Relief
Dental Repair
Knocked Out or Broken Tooth
Broken Braces and/or Wires
These are only a few of our emergency dental services. Please call 206-575-9150 now to learn how we can help you with your dental emergency.
Why Seek Emergency Dental Care
Smiles @ Southcenter is understanding of the discomfort and worry that common dental emergencies can cause, and that's why we offer same-day and next-day appointments with convenient evening and weekend hours to tend to a wide range of unexpected dental problems.
From toothaches to jaw injuries to knocked-out teeth to lost fillings, we can provide prompt and complete emergency care with the follow-up appointments you'll need to maintain a healthy smile for life.
While you may see the urgency in treating a cracked, broken, or missing tooth, you might put off seeking care for problems such as sore gums or a toothache. Treating these issues sooner rather than later can spare you from further damage related to tooth decay or gum disease. Plus, you will not have to suffer through undue pain and discomfort while waiting several days or weeks to get into the dentist's office when you opt for an emergency appointment.
Don't be embarrassed if you've put off getting help for your toothache. Teeth can be finicky. They can be sensitive one day, fine the next, and a month later the sensitivity you thought had gone away is keeping you awake at night! Many times there is obvious damage to a tooth, but other times there is not. Any obvious damage to a tooth should be treated as soon as possible.
Chips or fractures can affect the living tissue inside the tooth, causing more problems in the future. Teeth that are restored in a timely manner are less likely to be problems later in life.
The same is true of a lost filling or crown. Even if you don't have any symptoms, it's likely there is a cavity present that weakened the existing crown or filling causing it to come out. It's important the cavity is removed and the tooth is properly restored to avoid further damage.
First Aid for a Toothache or Abscess
Clean the area. This is best accomplished by gently flossing, brushing, and rinsing.
Rinse vigorously with warm salt water to dislodge any trapped food or debris.
Do not place aspirin or other tablets meant to be swallowed on your gums. It will not help and will cause an uncomfortable chemical burn.
Applying a cold compress may help to relieve pain and control swelling in situations of traumatic injury.
Consider taking a pain reliever. Tooth pain is generally caused by inflammation. An anti-inflammatory pain reliever such as ibuprofen or aspirin is usually helpful.
Call us. Toothaches are a sign that something is wrong. Even if the pain goes away, more than likely a condition exists that will get worse and eventually cause pain again.
First Aid for a Tooth Has Been Knocked Out or Loose
Accidents do happen, and knowing what to do when one occurs can mean the difference between saving and losing a tooth.
Find the knocked-out tooth. Try not to handle the tooth by the root. Handle the tooth by the top part (the crown)
Clean the tooth by gently and quickly rinsing in cold water. Do not scrub or use soap on the tooth.
Attempt to replace the tooth in the socket. Don't worry too much about the alignment. If able to replace the tooth, gently bite down on gauze or a clean cloth. Call us for immediate attention.
If it is not possible to replace the tooth place it in a container with milk. Do not wrap the tooth. The tooth has the best chance for successful re-implantation if it is replaced within 30 minutes from being knocked out.
Allow the dentist to re-implant and splint the tooth.
Teeth that have been knocked out require frequent follow-up. Most teeth that have been knocked out will require root canal treatment.
What to Do During a Dental Emergency
The appropriate first aid for a dental emergency will depend on the exact injury, but there are some general guidelines to follow before you get to the dentist's office to address your emergency. Calling Smiles @ Southcenter will also be an important step in managing any type of dental emergency that you might face. To reach us for an appointment as soon as possible, call 206-575-9150.
Control Bleeding
If there is bleeding of the gums, tongue, or inner cheek, avoid brushing the area and gently rinse with cold water. Using gauze or a clean cloth, apply pressure to the area to keep bleeding under control.
Locate Knocked-Out Teeth
In many cases, knocked-out teeth can be replaced when they are quickly found and preserved. If possible, clean off the tooth and gently place it back in the socket or between the cheek and gums. Otherwise, placing the tooth in a container with milk will help preserve it from reimplantation.
Take a Pain Reliever
For a toothache or other painful injury, a non-steroidal anti-inflammatory pain reliever such as ibuprofen will be effective for minimizing swelling and discomfort. You should not apply aspirin or other pain killers directly to the gums, however, as this can cause further problems. Cold compresses are another safe option to reduce pain on your way to the dentist's office.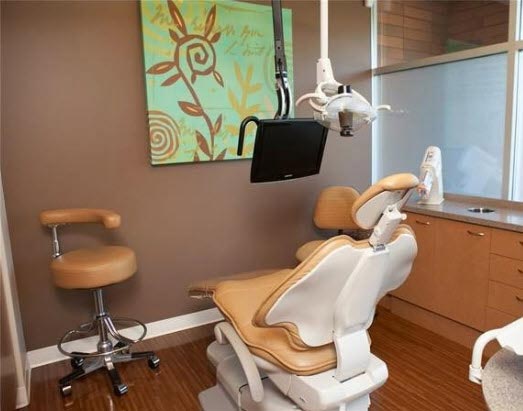 Keep Up on Checkups!
Reduce your risk of needing emergency dental services by making regular dental checkups and cleanings a priority. Maintaining good oral hygiene is one of the most important things you can do for your teeth and gums.
Healthy teeth not only enable you to look and feel good, they make it possible to eat and speak properly. Regular dental exams (every six months) allow us to detect problems early, treat them conservatively, and free you up to the things you like, with the people you love most.