Skip to Content
Dental Implants in Tukwila
Dental Implants are Changing the Way People Live
Rediscover your life through dental implants. Eat, speak, laugh and sing with confidence.
When you lose teeth it not only changes the way you look but it can keep you from eating your favorite foods and smiling with confidence. Many people are turning to a more stable, natural-looking way to replace missing teeth with dental implants.
With dental implants, your new teeth will look, feel and function like natural teeth allowing you to eat and smile with confidence. Our team is experienced in restoring smiles with natural-looking dental implants. It's time you rediscovered your life through dental implants.
Choose the Best!
Whether you choose a dental implant or bridge to replace your missing tooth, know that we have restored thousands of teeth and we partner with only the best local dental labs for consistent and predictable results. This not only assures your dental treatment will be quick and convenient, but that your implant will fit and match perfectly.
Nobody likes to get dental work done. However, when you need to replace a missing tooth, visit a dentist who understands the importance of a comfortable, confident, and beautiful smile. Trust the experience of Dr. Roseto, Dr. Nguyen, and Dr. Miller at Smiles @ Southcenter.
Why Choose Dental Implants?
Here are a few reasons patients choose dental implants over dental bridges and dentures.
Improve the appearance of missing teeth
Natural-looking
More comfortable and convenient
Feel and function more like your real teeth
No need to sacrifice healthy adjacent teeth to provide support for bridgework
Why Choose Us for Your Dental Implants?
Our team of cosmetic dentists are highly trained and experienced with dental implants.
We have a state of the arts dental facility and an extremely knowledgeable and caring staff.
We can accommodate all of your dental needs at our practice.
We accept most major insurances, offer a dental membership care plan as well as flexible payment options.
Call 206-575-9150 now to find out if implants are the right dental solution for you. We are located in Tukwila near the Westfield Southcenter Mall right off I-5.
Why You Shouldn't Pick the Cheapest Dentist When It Comes to Dental Implants
When it comes to dental care, it doesn't pay to opt for the cheapest option especially when it comes to dental implants. Remember whatever you pay and spend on your dental implants is really worth it because it's a matter of your health, hygiene, and personal appearance as well.
As a result of high costs, a lot of people consider opting for severely discounted dental implants or even going to a different country to get dental implants but that's because most people don't really examine the pros and cons associated with getting dental implants.
Cheap dental implants compromise on the quality the higher-priced implants promise to deliver. Not to mention the possibility of having to get the treatment redone if the cheaper implants don't last. When you think about something that's going to be in your mouth for a number of years, strength and durability is key. An implant that isn't properly placed can fail to heal with your jaw or, worst-case scenario, can result in pain, discomfort, headaches, or even lost feeling in parts of your face.
While you may be considering holding off or passing on replacing that tooth for financial reasons, keep in mind the long-term costs and potential health impacts of just one missing tooth.
When you consider the return for the investment that you'll get from a healthy, functional, and beautiful smile, the cost is justified. Dental implants cost includes the cost associated with your dentist's skill and expertise in creating the implant and crown as well as securing it into your jawbone. Both the procedure of fixing the screw and placing the crown over the screw are very complicated and require an immense amount of precision and detail — a skill dentists have worked very hard and long hours to acquire. It's important to select a dental practice with a specialist in dental implants who has a proven success record and proper education and training for dental implants. Given all these factors, dental implants aren't actually expensive; they are simply high cost for very valid and valuable reasons.
Patient Testimonials
I've been coming here for almost 30 years. I drive 40 miles that's how wonderful they are
Hands down, this place is the best!! I did my research prior to coming here and from my first visit (sept 2018) to present, I am so pleased with the staffing, professionalism and everything they are doing to help me achieve the perfect smile I've always desired. Dr Nguyen & Dr Miller know what they're doing and their communication with me and the treatment plan doesn't go unnoticed. You won't be disappointed with how this office is ran. HIGHLY RECOMMENDED!!
The Dental team is amazing here. Always fully explain all procedures and make the dental care process as pleasant as possible. The front office staff is so friendly and accommodating. I'd recommend Smiles at South Center to anyone!
The staff at Smiles are very friendly. They make every effort to give their clients a great experience. I have used many of their services ranging from teeth cleaning to oral surgery. Every time I come here the service is professional, punctual, and quality care.
Most of all I appreciate the sincerity of the doctors who take intentional time to be present with patients, making us feel safe and important.
The staff is super friendly, very accommodating, and professional. I love that they offer a blanket before starting procedures, and hot towels for your face afterwards, it's a nice touch! Pricing is pretty comprable, and it is very convenient as a one stop shop for dentists and orthodontists.
Dental Implants FAQs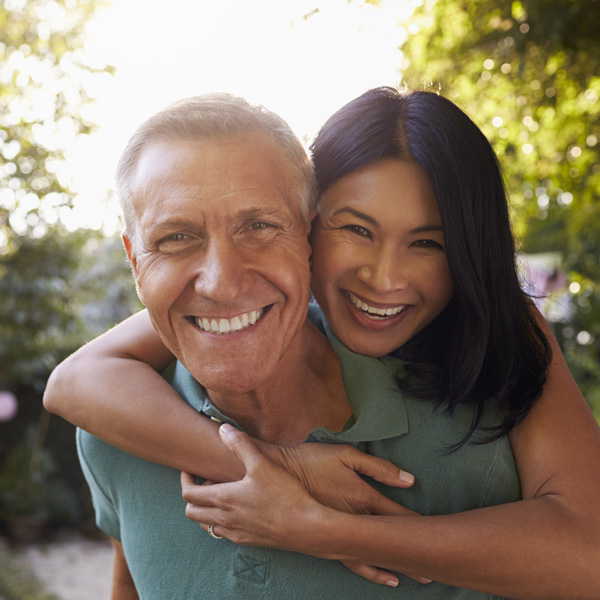 What is a Single Tooth Replacement Implant?
When a tooth is missing, a dental implant with a crown is an excellent treatment for replacing it. An implant restored with a crown has several advantages. The implant stops the bone loss that occurs when a tooth is lost, and it prevents the surrounding teeth from shifting into space. Unlike replacing the tooth with a traditional bridge, there is no need to reduce the size of neighboring teeth. The implant-supported crown looks and feels like your natural teeth when you chew and talk.
With proper home care and regular checkups, your implant can be a long-term solution for a natural-looking smile.
Are Dental Implants Covered by Insurance?
Many insurance companies have started providing some coverage for dental implants as they realize the long-term benefits over other treatment options. If your dental insurance does not, ask them if they will give you an allowance towards the cost of dental implants that is equal to the cost of a bridge or traditional dentures.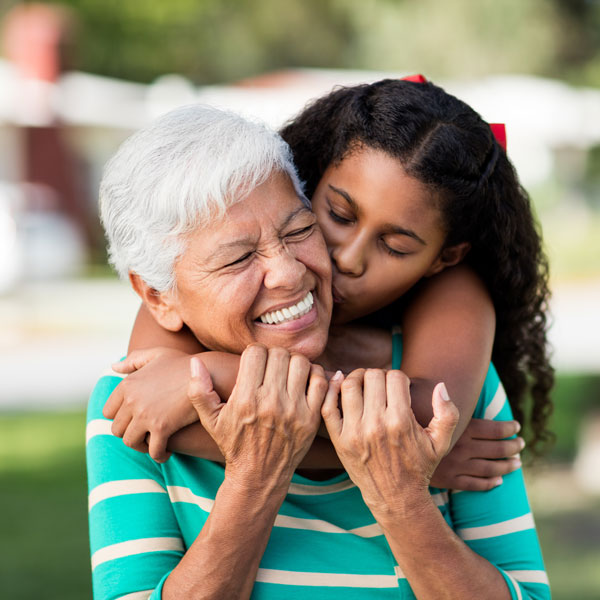 How does an Implant Work?
An implant-restored tooth consists of three main parts:
Implant: The Implant is made of titanium, this is placed in the upper or lower jawbone.
Abutment: The abutment can be made of titanium, gold or porcelain. It is attached to the implant with a screw. This part connects the implant to the crown.
Restoration: The restoration (the part that looks like a tooth) is a crown, usually made of porcelain fused to a metal alloy (PFM), but also could be an all-metal or all-porcelain crown. The crown is attached either to the abutment or directly to the implant. It can be screwed or cemented onto the abutment. If the crown is screwed to the abutment, the screw hole will be covered with restorative material such as tooth-colored filling material (composite).
How to Know if Dental Implants are Right for You
If you want to know if dental implants are your best choice for a natural-looking smile, answer the 3 questions below.
Do you want the most natural-looking smile?
A dental implant can feel, fit and function like a natural tooth when you use an experienced dental implant dentist. Other options may interfere with your normal everyday eating, smiling and speaking.
Do you want a hassle-free smile?
With dental implants, you can bite naturally, eat virtually anything you want, and brush your teeth normally. Other options to restore teeth can feel uncomfortable, restrict food choices, and may need to be removed for cleaning.
Do you want a smile that won't make you feel embarrassed?
Dental implants are fixed in place which means they won't move, click or shift so you can have confidence in your smile.
If you answered "yes" to one or more of the questions above, dental implants are most likely the best choice for you.
How Much are Dental Implants?
If you've ever had a question about dental implants prices, you are not alone. An inquiry about the price for dental implants is one of the most common questions our team receives.
Even in the internet age, it's very difficult to compare prices for dental implants or to give a good estimate for the average cost of dental implants. Many patients seeking a price estimate don't know whether to look for a price per tooth, or whether the cost they are looking at includes the implant, abutment, and crown which is why it makes it so difficult to provide an estimate without a dental examination.
This is why we recommend patients interested in dental implants schedule a consultation. During the consultation, we can provide a customized treatment plan and estimated cost for the treatment.
TAKE CONTROL OF YOUR SMILE TODAY WITH DENTAL IMPLANTS!
No more mishaps! Give your denture the support it needs. Implants are ideal for providing support and retention for a denture. Don't waste another day feeling frustrated and disappointed with a denture that slips. Have the confidence to eat what you want, where you want.
Give us a call today at 206-575-9150 to schedule your new patient appointment for dental implants or request an appointment online!