Skip to Content
Oral Sleep Apnea Treatment
Oral Appliance for Sleep Apnea in Seattle
Dentists Specializing in Sleep Apnea Treatment
Obstructive sleep apnea affects as many as one in five Americans. It can develop at any age and affects your ability to get a healthy night's sleep, leading to consequences that include drowsiness, difficulty concentrating and learning new information, and even poor health. Sleep apnea has prevented countless sufferers and their significant others from getting an adequate amount of sleep, but there are sleep apnea solutions that can help – and solutions that are not CPAP machines.
The dentists at Smiles @ Southcenter can help you achieve the good night's sleep you need for a higher quality of life with our sleep apnea treatment using the Moses oral appliance.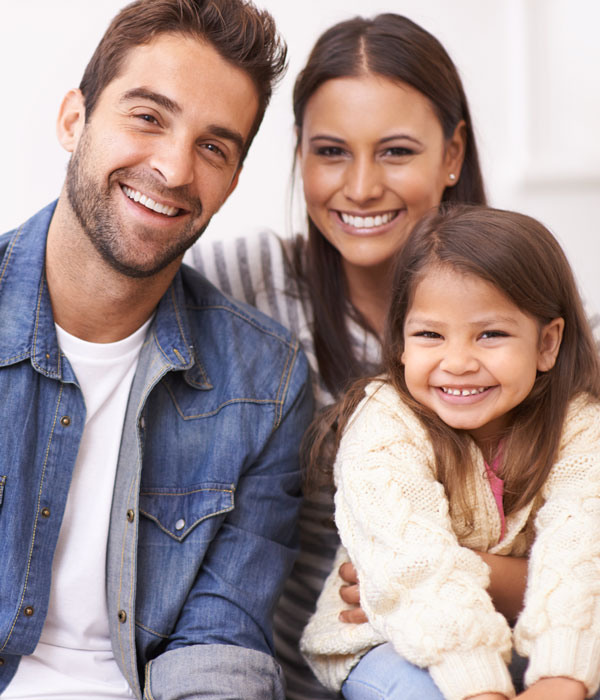 Benefits of an Oral Appliance to Treat Sleep Apnea
Using oral appliances to treat sleep apnea can offer many benefits over other treatment solutions, particularly for those with mild to moderate apnea.
Oral sleep appliances are a much smaller and more inconspicuous treatment option when compared with using a CPAP machine. Oral appliances are also quieter than CPAP treatment, which can benefit both you and your bed partner.
Using an oral appliance makes travel much easier because no extra baggage is required, nor must you find an available outlet or orient your bed to accommodate your CPAP machine.
Sleeping with an oral appliance is more comfortable than wearing a CPAP mask. You can sleep in any position or orientation you wish and still achieve the same results.
Treatment can reduce the load on your CPAP machine if you require CPAP. This combination of treatments can help you sleep more comfortably, even while using CPAP.
A custom-fit oral sleep appliance can improve your sleep, restore your alertness and revitalize your health.
How Does the Moses Oral Appliance Work?
The Moses® oral appliance is the most effective oral airway dilators for use in the treatment of obstructive sleep apnea. The Moses® appliance seeks to treat sleep apnea so that you and your loved one can enjoy a better night of sleep. It does this by adjusting the position of your jaw, and this can also reduce your risk for a multitude of health conditions.
Treating Sleep Apnea
Sleep apnea might not seem like the biggest deal, and many people think it's the same thing as snoring. Although snoring is a main symptom of sleep apnea, it's not the same as the actual disorder. If you suffer from this condition and don't seek a solution, you will repeatedly wake up throughout the night. This will interfere with the quality of your sleep, and it can lead to aches and pains the next day. Since snoring is a prevalent symptom, it can also be disruptive to your sleeping partner. Sleep apnea solutions can alleviate your symptoms and improve your quality of life, and the Moses® appliance is a great example.
Moving the Jaw
The Moses® appliance is essentially like a more advanced and complex retainer that seeks to open up your airway by adjusting your jaw. This sleep apnea solution comes with several pieces, all of which are designed with your comfort in mind. Your personal Moses® appliance will be customized based on your bite. The idea is to bring your lower jaw forward in order to allow more air through your airways. This will also adjust the position of your tongue, further increasing the effect.
Reducing Your Risk
Sleep apnea is linked to a number of serious health hazards such as high blood pressure, heart disease, stroke, memory problems, weight gain, diabetes, accidents, poor work performance and other ailments. This is why you should schedule an appointment with one of our dentists about a sleep apnea cure as soon as you can. The Moses® appliance acts as a sleep apnea solution that works to reduce your risk of issues like high blood pressure, diabetes, and irregular heartbeats.
Why The Moses® for Treating Sleep Apnea?
The Moses® is designed to comfortably and effectively treat sleep apnea and snoring. Advantages of The Moses®:
reduced clenching which decreases or prevents bruxism
a separate flexible retainer to prevent tooth movement
elevates the tongue to the hard palate and increases nasal air flow
comfortable and adjustable
prevents collapse of the tongue on the pharynx
buccal-mounted advancement screws allow for an open anterior space for the tongue
patients can easily talk, drink, open wide and seal their lips
The history and efficacy of The Moses® appliance have been well documented over the last decade. Both the product and its developer, Allen J. Moses, DDS, have been featured in key articles and industry journals.
Why Custom Oral Sleep Appliances Are Best
Although there are over-the-counter oral appliances available that advertise treatment for sleep apnea, these devices are not the same as the treatment solutions available from our dental practice.
It's important to work with a professional when seeking treatment to ensure you get the best solution for your needs, both today and in the future.
Oral sleep appliances work best when they are custom-fit to your mouth. A simple boil-and-bite sleep device cannot deliver the same customized level of airway control as an oral sleep appliance designed from molds or digital images of your mouth.
Not only will a custom sleep appliance provide better results, it will fit more comfortably and prevent dental problems that can develop from poorly-fitted over-the-counter solutions, such as jaw pain or even tooth movement.
Are ideal ofr patients who don't have sleep apnea but snore when they sleep.
If you suffer from sleep apnea or believe you suffer from sleep apnea contact the team at Smiles @ Southcenter for proven treatment options that don't require the use of a CPAP machine. The Moses® oral appliance is FDA cleared for the treatment of snoring and obstructive sleep apnea.
Schedule Your Appointment
Smiles @ Southcenter is pleased to offer alternatives to CPAP for sleep apnea treatment as part of our comprehensive dental services. Schedule an appointment by calling Smiles @ Southcenter at 206-575-9150.
Smiles @ Southcenter
Address
15425 53rd Ave S
Tukwila, WA 98188
Phone
206-575-9150
Hours of Operation
Monday: 7:00 AM – 4:00 PM
Tuesday: 7:00 AM – 6:00 PM
Wednesday: 7:00 AM – 6:00 PM
Thursday: 7:00 AM – 6:00 PM
Friday: 7:00 AM – 2:00 PM
Saturday: Closed
Sunday: Closed