Skip to Content
Seattle General Dentistry Services
A Tradition of Excellence
At Smiles @ Southcenter Dentistry we have been providing family dental care to Puget Sound residents for more than 30 years. We offer all phases of dentistry, from simple maintenance procedures to restorative and cosmetic dentistry. With our extensive list of dental services, we can provide all of your dental needs from our office.
We recognize that people are unique and a one size fits all approach does not apply to health care. We'll take the time to understand your concerns and help you map out a plan for good dental health. Our staff has the experience and talent to provide you with comprehensive specialized care.
Some of our general dental services include:
Family Dentistry | Dental Exams | Teeth Cleaning | Dental Fillings
Toothaches | Root Canals | Bridges | Gum Cleaning | Teeth Grinding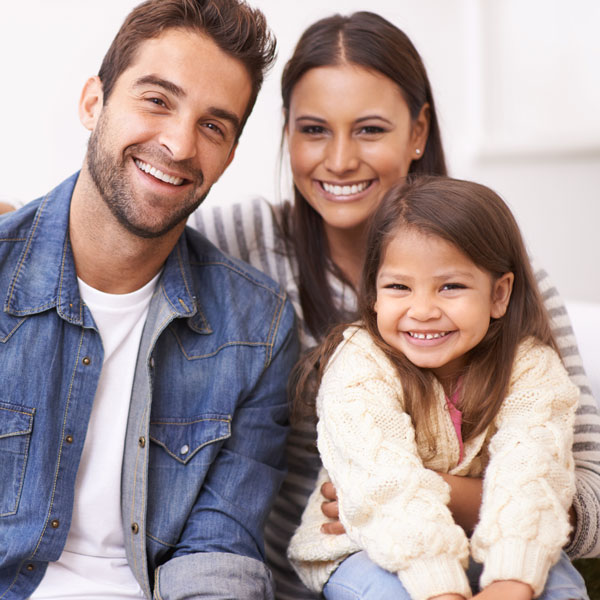 We Welcome New Patients
We always welcome new patients and to ensure we can accommodate your schedule our office is open until 6pm Monday-Thursday and from 7am-6pm on Friday and Saturday.
We are in-network dentists for Delta Dental and accept most major insurance plans. We also offer a dental membership plan which is a reduced-fee, in-house membership plan for families and individuals that allows members to receive our quality dental services at reduced prices.
Call 206-575-9150 to schedule your appointment.
What Makes Us Different
Our goal is to make great oral health achievable for the entire family, and that process begins with your very first visit. From routine exams to advanced procedures, we ensure our patients get the safe and professional care they need. We are conveniently located near Southcenter Mall with easy access from I-5 and I-405.
When you come to our office, you and your family can always count on getting a complete range of essential dental care services—all in one convenient place. To make patients comfortable during treatment, we offer headphones, blankets, pillows and dark glasses.
We treat our patients as family and we always strive to make every visit an exceptional one!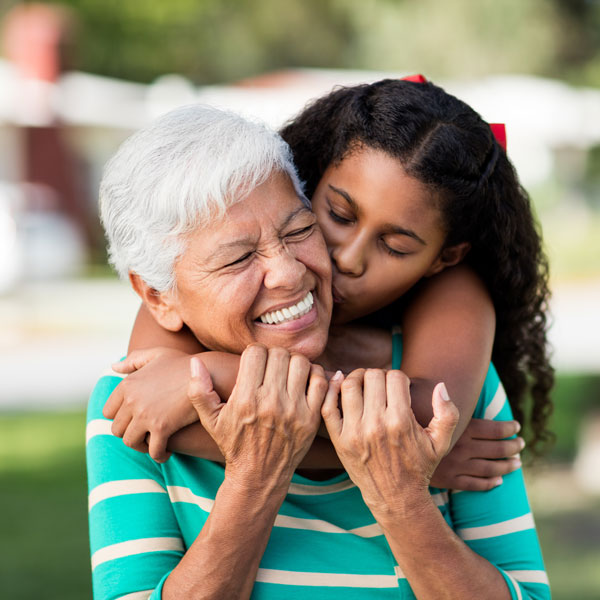 The Link Between Dental Health and General Health
Visiting our dental practice regularly isn't just important for maintaining your smile—regular dental exams are also an important part of maintaining your overall health.
Numerous studies have shown a link between dental health and general health, indicating that the health of your teeth and gums can affect the health of your body, and vice versa. When your teeth and gums are not well maintained, you could be at greater risk for heart disease, high blood pressure, stroke, and diabetes. Conversely, there are many general health conditions that can affect your teeth and gums. Our dentists may be able to spot signs of pregnancy complications, kidney and liver disease, diabetes, and other chronic health conditions by identifying changes in your oral health. Just as visiting your physician regularly is a key component of maintaining your wellbeing, visiting our dental practice is just as important when it comes better health and wellness.
Regular Teeth Cleanings and Checkups
Regular dental cleanings and oral exams are critical to the health and longevity of your smile. We recommend exams every six months, and cleanings every three to six months depending on your current dental health and risk factors.
Regular exams allow for early detection and simple treatments when problems do arise. Delayed detection, on the other hand, generally translates to increased time in the dental chair, more involved treatments, and increased costs.
You can schedule a dental exam or teeth cleaning at Smiles @ Southcenter by calling 206-575-9150 today. We have provided dental cleanings and exams for over 30 years to Tukwila, Renton and Tacoma area residents. And we offer convenient Saturday appointments.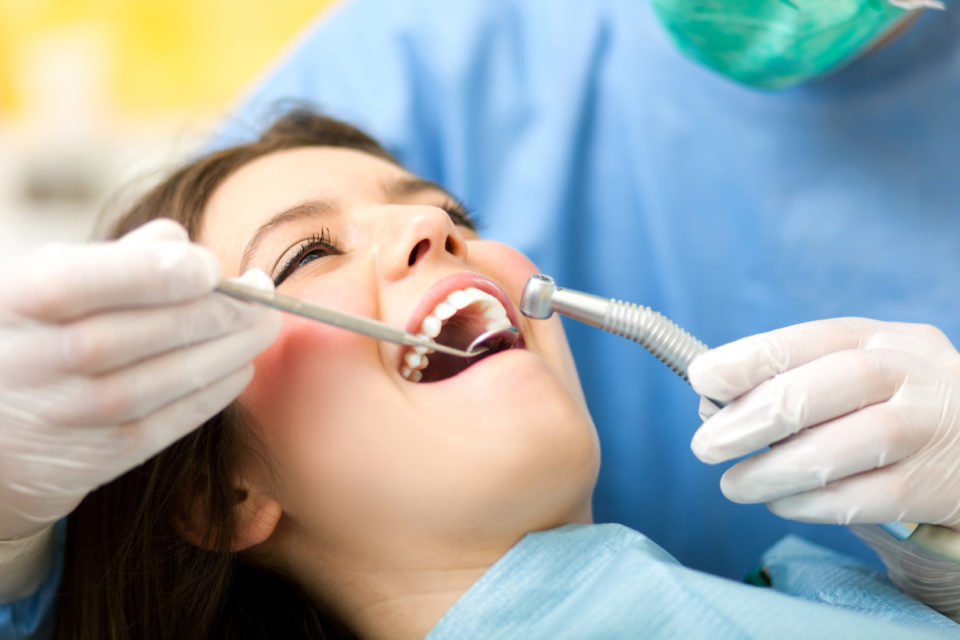 Risk of Not Getting Regular Cleanings
Gum disease develops when dental plaque is not fully removed from the teeth, causing inflammation and infection. Hardened dental plaque, called tartar, cannot be removed through brushing and flossing—the specialized instruments we use are needed to remove this substance and prevent or treat gum disease.
Regular cleanings are a preventive measure that have been shown to improve overall dental health and save you money.
Cleanings reduce the likelihood of tooth decay and other problems that could affect your smile and cost additional money to treat. Over the course of your lifetime, the food and drinks you consume can leave stains on your teeth. While whitening toothpastes can help reduce this effect, professional cleanings from our dental team go one step further to help you maintain a brighter more appealing smile.
Healthy Habits
If you want to avoid cavities and gum disease, your best defense is consistent and effective homecare. Brushing twice a day with a fluoride containing toothpaste, flossing once a day, and limiting sugary snacks and beverages can significantly reduce your risk of cavities and gum disease.
Be sure to replace your toothbrush every three months or sooner if the bristles become frayed.
General Dentistry FAQs
Why are Professional Cleanings so Important?
While at-home brushing and flossing are important, routine cleanings at our dental practice to complement them. Maintaining good oral hygiene is one of the most important things you can do for your teeth and gums. Healthy teeth not only enable you to look and feel good, they make it possible to eat and speak properly. Our thorough dental cleanings include plaque and tartar removal, gum disease prevention and tooth polishing. Regular dental cleanings not only keep your teeth and gums healthy, they also allow us to detect problems early, treat them conservatively and free you up to do the things you like with the people you love most.
What is Deep Gum Cleaning?
Deep gum cleaning is recommended typically for patients who have developed early periodontal disease. During a deep gum cleaning, we remove the built-up plaque from your gums and the roots of your teeth, thus removing the cause of your gum disease.
What Should I Do If I Have a Toothache?
Toothaches can be caused by any number of things, ranging from cavities to early gum disease. If you're experiencing pain in your teeth that won't go away, you should schedule an appointment at our office as soon as possible so the issue can be diagnosed and treated.
How Can I Tell If I'm Grinding My Teeth?
Many people don't realize that they're grinding their teeth until they notice one of the warning signs. The most common symptoms of teeth grinding include an aching jaw, persistent headaches or earaches, and noticeably sensitive teeth. If you suspect that you're grinding your teeth, we can help you find an appropriate treatment.
Smiles @ Southcenter
Address
15425 53rd Ave S
Tukwila, WA 98188
Phone
206-575-9150
Hours of Operation
Monday: 7:00 AM – 4:00 PM
Tuesday: 7:00 AM – 6:00 PM
Wednesday: 7:00 AM – 6:00 PM
Thursday: 7:00 AM – 6:00 PM
Friday: 7:00 AM – 2:00 PM
Saturday: 7:00 AM – 2:00 PM