Skip to Content
Sedation Dentistry in Renton, WA
Get Painfree, Stressfree Dental Care
Did you know 30% of the population avoids the dentist due to fear? Sedation dentistry is an entirely new way to experience the dentist. If you feel anxious about just the thought of scheduling an appointment at the dentist, you aren't alone. Every year millions of Americans neglect their teeth and put off needed work simply because of their fear of pain.
Now there's a solution – conscious sedation dentistry. The proven sedation dentistry methods offered by Smiles @ Southcenter, mean our patients can relax through their dental experience often with little or no memory of the visit. It's true pain-free dentistry.
Our team includes a certified sedation dentist, Dr. Tim Miller, so we are able to provide IV sedation that fits your schedule, rather than only offering it a few times each month.
Get Comfortable with Sedation Dentistry
Unlike many dental offices, which only offer IV sedation dentistry on select days each month, our team can offer IV sedation dentistry at any time because of the licensed sedation dentists we have on staff. In most cases, you can request sedation during your appointment and your dental insurance will cover the cost of the procedure.
Thanks to our experienced team, sedation dentistry methods at Smiles @ Southcenter are proven to be effective at allowing patients to relax throughout their dental experience while staying conscious the entire time. Your vital signs will be monitored during the entire visit to ensure you're relaxed but still awake. By the end of the treatment, you'll feel as though just a few minutes have passed and may retain little to no specific memories of the procedure, making the entire visit a truly pain-free dental experience.
IV Conscious Sedation Dentistry
Our team is also happy to offer a new way to experience the dentist: IV conscious sedation dentistry. This safe way to complete almost any dental treatment is beneficial to patients who have dental phobia as a solution to fear and discomfort. Our dental team uses IV conscious sedation almost daily to ease patients into a state of complete relaxation.
What We Need to Know Before You Get Sedation
Most people are good candidates for dental sedation, but it's still important for us to know your medical history before administering it. We need to know the following information prior to administering sedation:
If you're pregnant, breastfeeding, or might be pregnant. If you've had a previous reaction to a sedative medication or have any allergies. The names and dosages of all medications you're taking including over-the-counter drugs and herbal supplements. Any medical conditions, especially any that might affect your breathing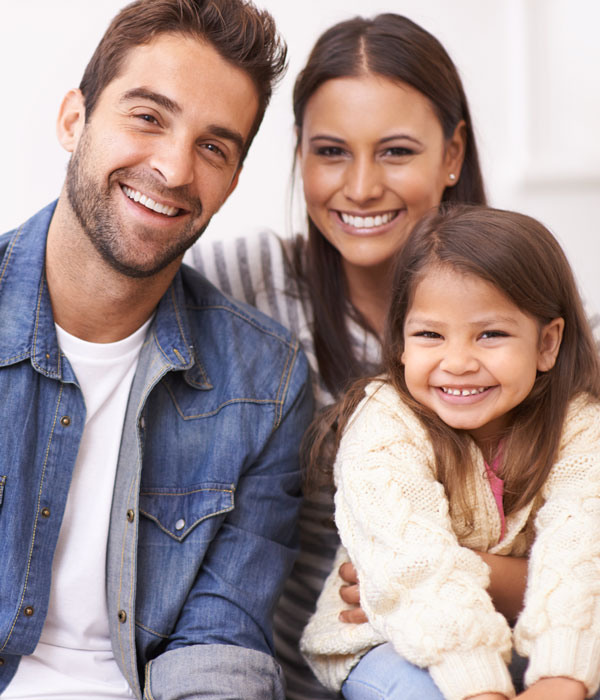 Who Should Use Sedation Dentistry?
Sedation dentistry with an IV is appropriate for many patients with varied medical histories because the patient remains conscious throughout the procedure (unlike general anesthesia used for other major surgical procedures). Our team uses sedation for patients who visit us with:
A fear of needles, drills, or other instruments
Past traumatic experiences at another dentist's office
Sensitive teeth
Allergies to other numbing agents or difficulty becoming numb before treatment
Discomfort or anxiety associated with the smells, noises, and tastes that accompany dental work
A sensitive gag reflex
A need for multiple treatments in a single visit
Using a safe, simple IV drip for sedation, our patients can forget all these reasons for nerves or pain and pass the time quickly, even if they visit us for complex restorative dental work that requires a few hours to complete. Alleviating pain and fear is that simple, and our team will be happy to answer your questions and address concerns over the phone or during your exam before you choose sedation dentistry.
Change the Way You Feel About a Trip to the Dentist
At Smiles @ Southcenter, we fully understand that you may be nervous to visit us, and we do everything we can to create a welcoming and relaxing experience.
Relaxation dentistry is used to provide a relaxing and anxiety free experience for patients. It enables patients too afraid to go to the dentist to receive the dental care they need and want. It's as easy as taking a single pill.
No pain. No fear. Just one beautiful smile!
Get the dental work you need while in the comfort and care of our professional, understanding, and attentive dental team. Call us today at 206-575-9150 to learn more about our sedation options and schedule your appointment at our Tukwila dental practice.
Smiles @ Southcenter
Address
15425 53rd Ave S
Tukwila, WA 98188
Phone
206-575-9150
Hours of Operation
Monday: 7:00 AM – 4:00 PM
Tuesday: 7:00 AM – 6:00 PM
Wednesday: 7:00 AM – 6:00 PM
Thursday: 7:00 AM – 6:00 PM
Friday: 7:00 AM – 2:00 PM