Skip to Content
Expert Wisdom Teeth Extractions
Get Painfree Teeth Extractions in Renton Area
Wisdom teeth, if not removed, can become problematic, resulting in pain, infection, and other dental problems. For many people, the best treatment for wisdom teeth is to remove them. This treatment helps prevent future dental problems and maintain a healthy mouth and smile. But getting your wisdom teeth extracted doesn't have to be an ordeal.
The team at  Smiles @ Southcenter has handled thousands of wisdom teeth extractions and general tooth extractions.  We have the right equipment, anesthesia, and experience to make the process painless and keep your mouth healthy and you comfortable. Please contact our office to schedule an exam and X-rays, which our dentists will use to determine if the wisdom teeth are growing in properly through your gums or need to be extracted. We can also assess if a permanent tooth needs extracted due to decay, infection or mouth crowding.

Why Wisdom Teeth are Removed
Wisdom Teeth Can Cause Problems
Your last molars, called the third molars or wisdom teeth, typically begin to come in during the late teens or early twenties. When they don't have room to grow in properly, they are considered impacted. When your wisdom teeth are fully or partially impacted—unable to emerge from the gums—it can lead to chronic pain, bacterial infections, and even damage to your jawbone. This is why dentists often recommend that impacted wisdom teeth be removed. Serious problems from impacted wisdom teeth include:
Pericoronitis
A very painful infected, called Pericoronitis, can affect a partially erupted wisdom tooth and the surrounding gums. If left untreated, this infection can spread into the face and jaw.
Cysts
A cyst can develop around an impacted wisdom tooth. As it expands, the cyst destroys portions of the jawbone, sometimes leading to a pathological fracture of the jaw.
Angled Wisdom Teeth
When a wisdom tooth erupts through the gums at an angle because there isn't enough space in the jaw, cleaning in between the wisdom tooth and neighboring molar becomes impossible with floss or a toothbrush. As a result, the area can become infected or even start to decay, in addition to causing irritation, and the angled molar can lead to chewing problems. In extreme cases, difficulty cleaning around wisdom teeth (angled or not) can result in periodontal disease.
Hard to Clean
Difficulty in cleaning around wisdom teeth results in periodontal disease, which quickly spreads to the adjacent teeth.
Symptoms of Problem Wisdom Teeth
There are a few common symptoms that indicate that you might need to visit our dental practice near Renton to get your wisdom teeth removed. These symptoms include: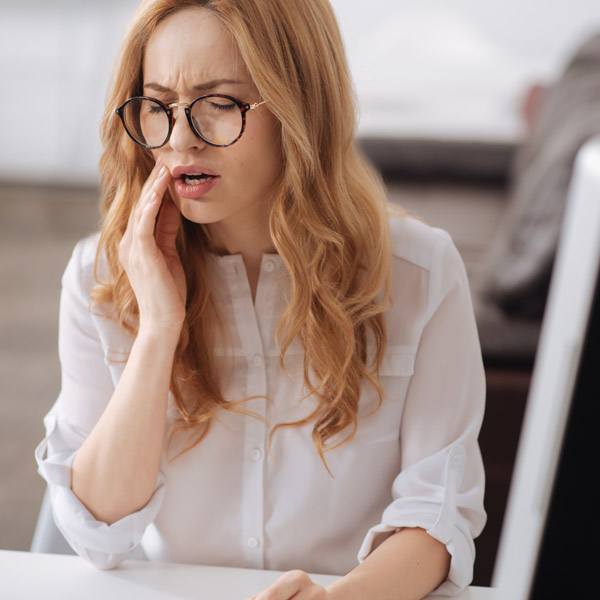 Sore or swollen face
Sharp pains when biting or chewing
Crowding or damage to surrounding teeth
Pus or infection developing
Cysts forming inside the jaw bone
Reasons You May Need a Tooth Extracted
In addition to extracting wisdom teeth, our team is experienced in extracting individual teeth as well when an issue occurs. Some of the reasons for toothaches that could call for tooth extraction include:
Severely cracked or broken tooth
Severe decay (cavity) causing infection
Baby tooth retained and needs pulled for permanent tooth to emerge
Crowded teeth / tooth removal for orthodontic treatment
Advanced periodontal disease
If you are experiencing any of these symptoms, call our dental practice today at 206-575-9150 to schedule an appointment.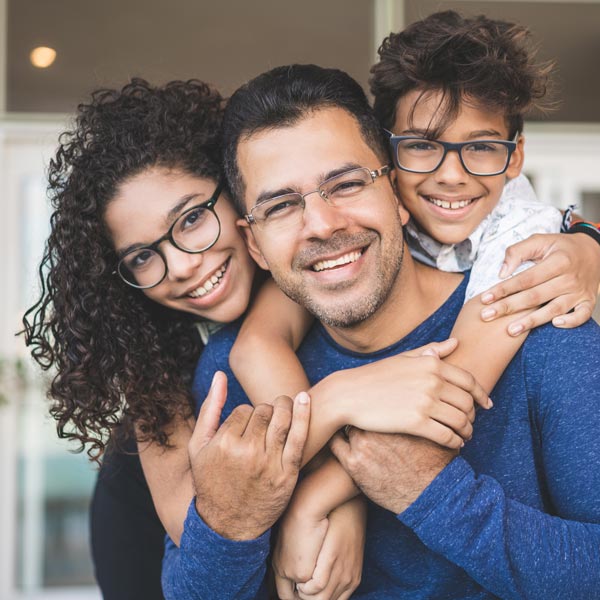 Why Choose Smiles @ Southcenter for Tooth Extractions?
Saving a Tooth
We do everything we can to save teeth. Often, root canal therapy and a crown can restore a tooth that is broken down by severe decay, has an infected nerve, or has a crack that has not yet extended through the root.
Other times, surgical procedures, such as root amputation can be a viable option for removing an infected or damaged tooth root. In some cases of severe periodontal disease, bone grafting, along with other treatments, may save a tooth that is infected and loose.
Our team of dentists and staff are committed to helping you achieve your best smile while having a great experience. We offer headphones, blankets, pillows, and dark glasses to create a more relaxed environment as well as offer IV-conscious sedation dentistry for pain-free dental care for residents of Tukwila, Renton, and the greater Seattle area.
Call us today at 206-575-9150 to schedule your tooth extraction appointment!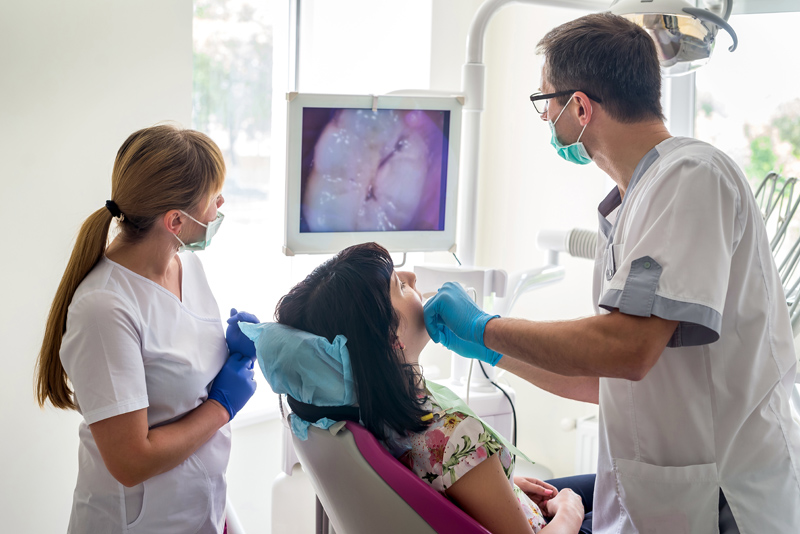 Single Tooth Removal
When every attempt made to preserve a natural tooth fails, tooth extraction may become a necessity. Tooth extractions are used as a last resort when other alternatives are no longer viable or have been exhausted. When a tooth has been seriously damaged by decay, a fracture, or periodontal disease, it may be time to remove it. If we must remove a tooth, we often recommend replacing it to preserve the jawbone and stabilize your bite. Some options for replacing missing teeth and restoring your smile include implants and bridges.
How the Removal Procedure Works
When it's time to remove your wisdom teeth, our team will administer anesthesia to ensure that you don't feel any discomfort.
Then, Dr. Roseto, Dr. Nguyen or Dr. Miller will remove the tissue immediately surrounding each wisdom tooth until it is totally exposed. This may require making an incision in the gums.
Finally, the tooth will be loosened using surgical instruments until it can be completely extracted. If necessary, the area from which the tooth was removed can be closed using stitches.
What to Expect After the Procedure
After a tooth is removed a dry gauze pack should be placed over the extraction site to prevent excessive bleeding and to promote the formation of a blood clot. Keep pressuer on the extraction site for 30-45 minutes. Resume pressure if bleeding continues. Slight bleeding may occur for up to 2 days.
It is normal to experience some discomfort for several days after a wisdom tooth is removed, but if you have any of the following symptoms, call our office for an immediate follow-up visit in case of an infection.
Heavy or increased bleeding
Pain or swelling that increases or continues beyond two or three days
A bad taste or odor in your mouth
An allergic reaction to medications
For normal care, follow the instructions and take the medication prescribed by our office during your extraction treatment. Because wisdom teeth generally require anesthesia to remove, it's important to arrange for a friend or family member to drive you home and observe your recovery until the medication wears off.
Helpful After-Surgery Care Instructions
Try to follow these helpful tips to avoid irritating the area and to aid in recovery:
Pain Relief Medication
To alleviate pain, 600mg of ibuprofen can be taken every 6 hours. A stronger analgesic may also be prescribed. Please take medications only as directed.
Hygiene
Continue to maintain good oral home care by brushing, flossing and being extra careful near the extraction site.
Bone Fragments
During healing, small bony fragments may surface. These bone chips can be removed or smoothed to eliminate irritation.
When to Rinse
Do not rinse your mouth for 24 hours. After 24 hours you may begin rinsing with a glass of warm water mixed with 1/2 teaspoon of salt. Repeat every 3-4 hours for 5 days.
Be Cautious
Avoid activities that could apply negative pressure to the blood clot such as smoking or sucking through a straw. Avoid chewing on hard foods by eating a soft diet the day of the extraction.
Recovery
Following an extraction, some swelling and bruising may occur. A cold, moist cloth or an ice bag applied to the affected area for 15-20 minutes will minimize symptoms.
If you have any questions or any unusual symptoms occur please call our office and we will be happy to see you.
Patient Testimonials
I love this dentist office so much! After researching for a new dentist, I found this one & read the reviews. For my personal experience it was everything and more. Dr.Vu is personalble & genuinely wants you happy with your smile.
Hands down, this place is the best!! I did my research prior to coming here and from my first visit (sept 2018) to present, I am so pleased with the staffing, professionalism and everything they are doing to help me achieve the perfect smile I've always desired. Dr Nguyen & Dr Miller know what they're doing and their communication with me and the treatment plan doesn't go unnoticed. You won't be disappointed with how this office is ran. HIGHLY RECOMMENDED!!
Excellent customer service, they show they care about their patients. I walked in the office for my first appointment, starting to shake because I hadn't eaten, right away the receptionist grabbed a juice and crackers and checked a few times to make sure I was okay. The dental assistant did the same thing, made sure I was okay, and was very kind throughout the visit. The DDS explained everything so I would understand, told me what and why she was doing things and made sure I was okay throughout the visit. I highly recommend this facility!
Honestly, it's never ever fun going to a dentist. Its no fun getting your mouth poked at with a sharp tool, but smiles@southcenter makes you feel differently about a dentistry, their caring and educated employees make it possible to have an enjoyable dentist visit which I've never expirienced before. They take such pride in their customoers an their skill levels are more than exceptional. They create more than.just a customer bond, this dentistry deserves a hundred stars for all their hard work and greatness! Highly reccomended to switch to this dentistry if you havent already, stop missing out!
I originally found this clinic here on Yelp. I went in for a free consultation with Dr. Miller and I was impressed with his knowledge and overall outlook on things. He did an extraction and a couple of fillings for me last fall and they've all turned out really well. Dr. Nguyen did a filling for me and cleaned up a nasty tooth. She's very caring and did a good job. Update: 1 year later, all the work they did on me (a few fillings, 1 extraction) is still holding up very well. I had originally said they were on the pricey side, but after getting a few other quotes for similar work, they're about normal for the Seattle area.
Request an Appointment
Address
15425 53rd Ave S
Tukwila, WA 98188
Phone
Hours of Operation
Monday: 7:00 AM – 4:00 PM
Tuesday: 7:00 AM – 6:00 PM
Wednesday: 7:00 AM – 6:00 PM
Thursday: 7:00 AM – 6:00 PM
Friday: 7:00 AM – 2:00 PM