Skip to Content
Choosing the Right Dentist for Your Family
How to Choose the Right Dentist for Your Family
You want to keep your family's oral health in top shape. This is why it's important to make sure you choose your family dentist carefully.
16% of children between 5 and 19 years have untreated dental caries and 31% of adults aged 20-44 have untreated dental caries, according to the CDC. It's important to regularly schedule everyone in your family for a dental appointment but many people fail to get their dental needs taken care.
When you're looking for a new dentist for your family, it's about more than simply finding someone to clean your teeth. Dental health is such a vital part of your overall health so you want to choose a dental practice who can not only care for your entire family but one that your family can look forward to going to for years to come.
This shouldn't be a difficult task, but there are a few factors to consider as you choose your family dentist.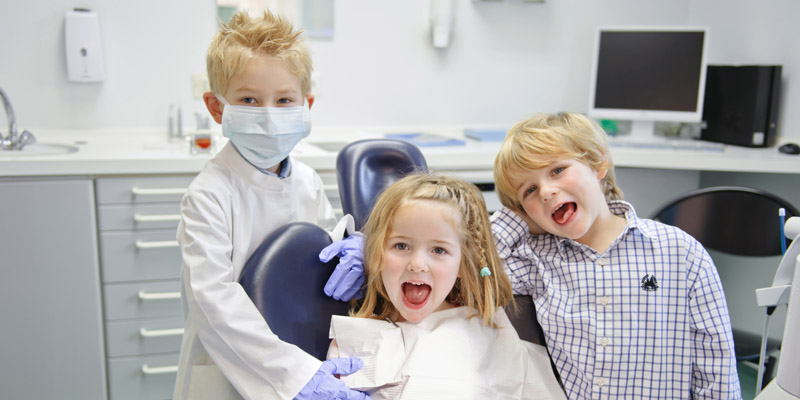 Factors to Consider When Choosing a Family Dentist
Insurance – do they accept your insurance or help you submit for out of network reimbursement
Reputation – are they highly rated with recent reviews on sites like Google, Facebook and Yelp; what do other parents say about the practice
Dentist Education and Credentials – did the dentist graduate from a credible dental school and have on-going education and credentials
Latest Technologies – does the dental practice utilize the latest and best dental technology at the practice
Dental Services – can they provide all of the dental needs that your family will need at their practice
Office Culture – does the office have a positive culture that will give your family a good experience
Communication – does the dentist and dental team communicate in an easy to understand way
Convenience – do they make it convenient to get an appointment – near your location, hours that fit your schedule, ability to book an appointment for the entire family together, easy to get an appointment when you need it
ADA & Associations – are the dentists members of the ADA and other credible dental associations
Personality – does the personality of the dentist and team fit with your and your families personality
There are many considerations and questions to ask, but here are some of the main ways you can figure out if a dentist is right for your family.
Will They Accept Your Insurance or Offer Their Own?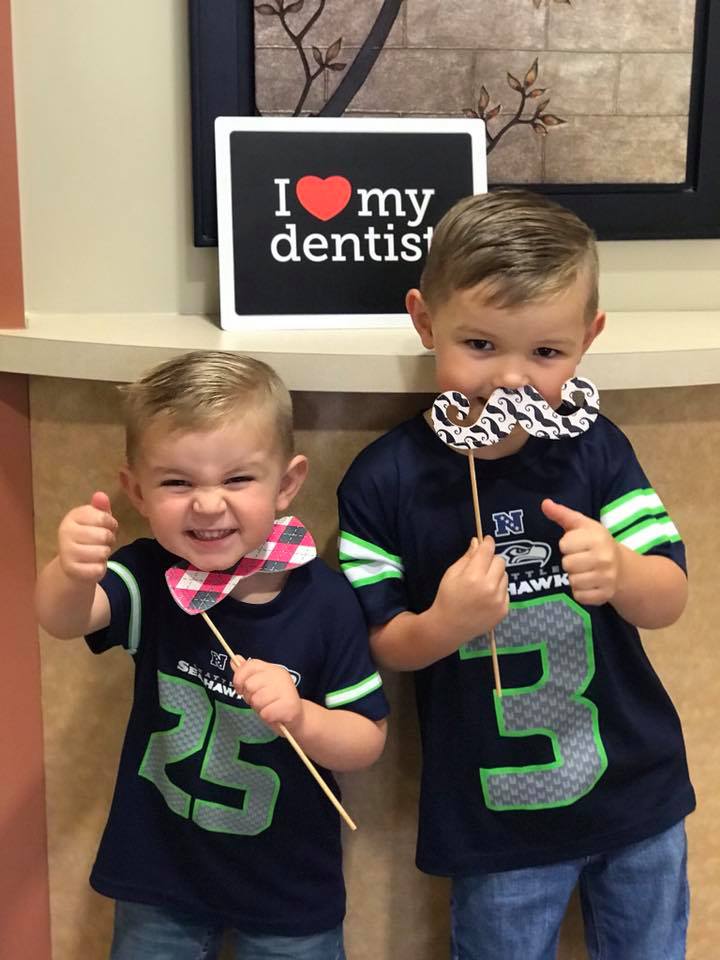 There is little point in visiting a dental office if they don't accept your insurance or won't help you submit for out-of-network reimbursement. The office, or your insurance, can tell you if your dentist accepts that insurance. If they don't, all is not lost yet. Many dental offices carry their own type of insurance, payment plans, or discount plans. These are all great ways to help you stay with the dentist you really like.
While insurance is an important consideration, it shouldn't be the only or main factor when it comes to picking a family dentist. For example, if you find an in-network family dentist in your area but they have a poor reputation or don't look credible then you should look into out-of-network family dentists who will help you submit for out-of-network reimbursement, accept payments from your FSA or HSA, offer financing options and have a great reputation and are credible. This will help keep costs low but ensure your family gets the high quality dental care they deserve.
Do You Have Any Recommendations? Can You Find a Local Family Dentist with a Solid Reputation?
One of the best ways to tell if any professional is the right one is based on the recommendations of the people you trust the most. If your family, friends, or coworkers suggest a good dentist or two, you have a great place to start looking. If you are not able to get a referral from someone you know, look up local family dentists in your area who have a good online reputation.
When it comes to their online reputation look for the following:
positive reviews on Google, Facebook, Yelp and other credible directory sites such as Healthgrades or Vitals.com
check their social media profiles for recent comments from patients on Facebook and Instagram posts as you'll often find unbiased feedback from patients
negative reviews – be wary of a dental practice that has a perfect rating across multiple review sites as it's impossible to keep every patient 100% happy; when you do see negative reviews look for a response from the practice and look for trends in the negative reviews such as appointments never being on time (in many cases you will find individual experiences that do not line up with the experiences most patients have)
the recency of the reviews – a lot can change in a short period of time so look for practices who have reviews that are at the very least within the last 3 months
Using online reviews is an excellent way to help you find the right local family dentist for you.
What are the Dentists Education, Credentials and Utilization of Latest Dental Technology?
In the U.S., dentists have to attend an accredited dental school and graduate after passing both practical and written exams. While not mandatory, look for a dentist who also continues their education after graduation since new technologies and procedures are popping up all the time.
What is the dentist's education and credentials?
How long have they been in practice?
Do they participate in continuing dental education?
Do they offer the latest and best dental technology?
If a dental practice isn't offering the latest dental technology ask them why they chose not to implement that technology or procedure in their office.
Do They Offer Services You Need?
Almost every dentist will offer the same preventative services, such as cleanings, checkups, and root canals. If you're concerned about a more specific service, such as snoring solutions, sedation dentistry, or orthodontics, look for dental offices offering these services, too. No one wants to deal with the hassle of visiting one office for small kids, another dentist for older children and yet another for adults.
Look for a family dentist that sees patients of all ages. Find out if they treat not just adults but children and teens as well. Some family dentists don't work with children that are very young. They may refer them to a pediatric dentist. Therefore, it's important that you find out up front.
Is the Dental Practice Convenient for Your Family?
While you might find a family dental practice that has a great reputation, is in-network with your insurance and offers all the dental services you need, they still might not be the right fit for your family if they are too far away, have office hours that don't work with your schedule or are not able to book an appointment for months in the future. It's important to find a family dentist close to your location who has office hours that work with your schedule, such as one that is open on Saturdays, before school, or open in the evening, and can get your family scheduled within a few weeks at most. 
Additionally, when it comes to dental care and children, it's important to ask if the dentist leaves room in their schedule for same or next day emergency dental appointments. The best family dentists will have plans in place to accept after hour, weekend or next day emergency patients without a fuss.
Does Your Family Like Them?
In the end, you can debate the logistics forever, but you still have to go with your gut. Your family will potentially be with this dentist for years to come; you need to like them a lot! Examine the office, the technicians, and the dentist himself; does everything seem clean, up-to-date, and friendly? If you get a good feeling, then you've probably found the right dentist for your family.
Contact Us Now for Family Dentistry in Tukwila and Renton!
At Smiles @ Southcenter near Renton, we offer comprehensive dental care for the entire family. We like to think of our dental practice as your one stop shop for all your family's dental needs and we take pride in always delivering the best dental care for your family. Your entire family can enjoy full-service dental care from a trusted, experienced and highly rated team. We are a family-friendly office that strives to make the dentist fun for everybody.
Smiles @ Southcenter is conveniently located off I-5 in the city of Tukwila near the Westfield Southcenter Mall. We are open at 7am Monday – Friday and are open on Saturday from 7am – 2pm to help busy parents be able to conveniently schedule dental appointments. We love to make dental care fun which is why we have each child who comes into the office for a cleaning and exam and has no cavities put their name into a jar for a drawing. About once a month we do a drawing and the winner gets to choose a toy or for older children a gift card.
About the Author – Dr. Thuy Nguyen, DDS
Dr. Thuy Nguyen DDS in Tukwila, WA holds a Bachelor of Science in Microbiology and received a Doctorate of Dental Surgery from the University of Washington. In 2011, she also completed the Progressive Orthodontic Program. She is known for her fine work and a friendly and caring attitude. Her enthusiasm for dentistry is contagious, as she designs and improves smile after smile. Dr. Nguyen is bilingual in English and Vietnamese. She maintains memberships to the Seattle King County Dental Association, The Washington State Dental Association, and The American Dental Association. Dr. Nguyen has a keen eye for dental aesthetics and a talent for delivering unparalleled cosmetic dentistry.
★ CONNECT WITH SMILES @ SOUTHCENTER ★