Skip to Content
Can You Benefit from Sedation Dentistry?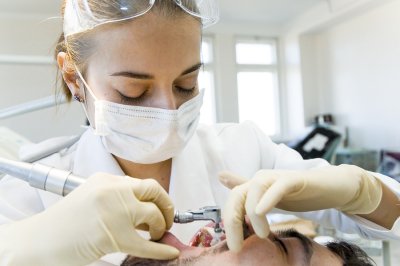 Sitting through a dental procedure may be easy for some people, but for others, it's a real challenge. At the same time, neglecting your oral health can bring your overall health down, which may ultimately warrant a call to the emergency dental clinic in Renton, WA. Sedation dentistry can be a lifesaver if you experience anxiety, and it can be helpful if you don't have the time to see the dentist as often as you should. Even a sensitive gag reflex can make it difficult to undergo the dental work you need. Continue reading to learn more.
Visiting the Dentist Makes You Anxious
Anxiety is difficult to deal with, especially when there is no particular cause. Those who suffer will still feel the symptoms though, and this can make it even harder to care for your oral health. If you recognize that your anxiety keeps you from getting the dental care that you deserve, you might want to talk to your dentist about sedation dentistry. There are a few different solutions when it comes to sedation. Ask your dentist what types of sedation he or she can offer so that the 2 of you can work on a treatment plan that makes you as comfortable as possible.
You Can't See the Dentist Often
It's not always easy to see your dentist as often as you should, and there are all kinds of factors that could stand in the way. You might have a hectic work schedule that doesn't give you much flexibility, or you could have other responsibilities that are more pressing in your mind. If you can't see the dentist as often as you would like to, consider sedation dentistry so you can take on a few treatments in 1 sitting. Sedation dentistry will relax you enough to undergo multiple treatments at once, leaving you plenty of time to deal with your other responsibilities.
You Have a Sensitive Gag Reflex
It's easy to be uncomfortable in a dental office if you have a sensitive gag reflex. Sedation dentistry will relax you mentally and physically, so you can receive treatment without any concern.